Creative work gets attention, but effective marketing starts with business strategy. That's why we take the time to understand your business goals, objectives and target market first. Our mission is to help you reach your ideal customers, then move them to action with strategic and intentional marketing.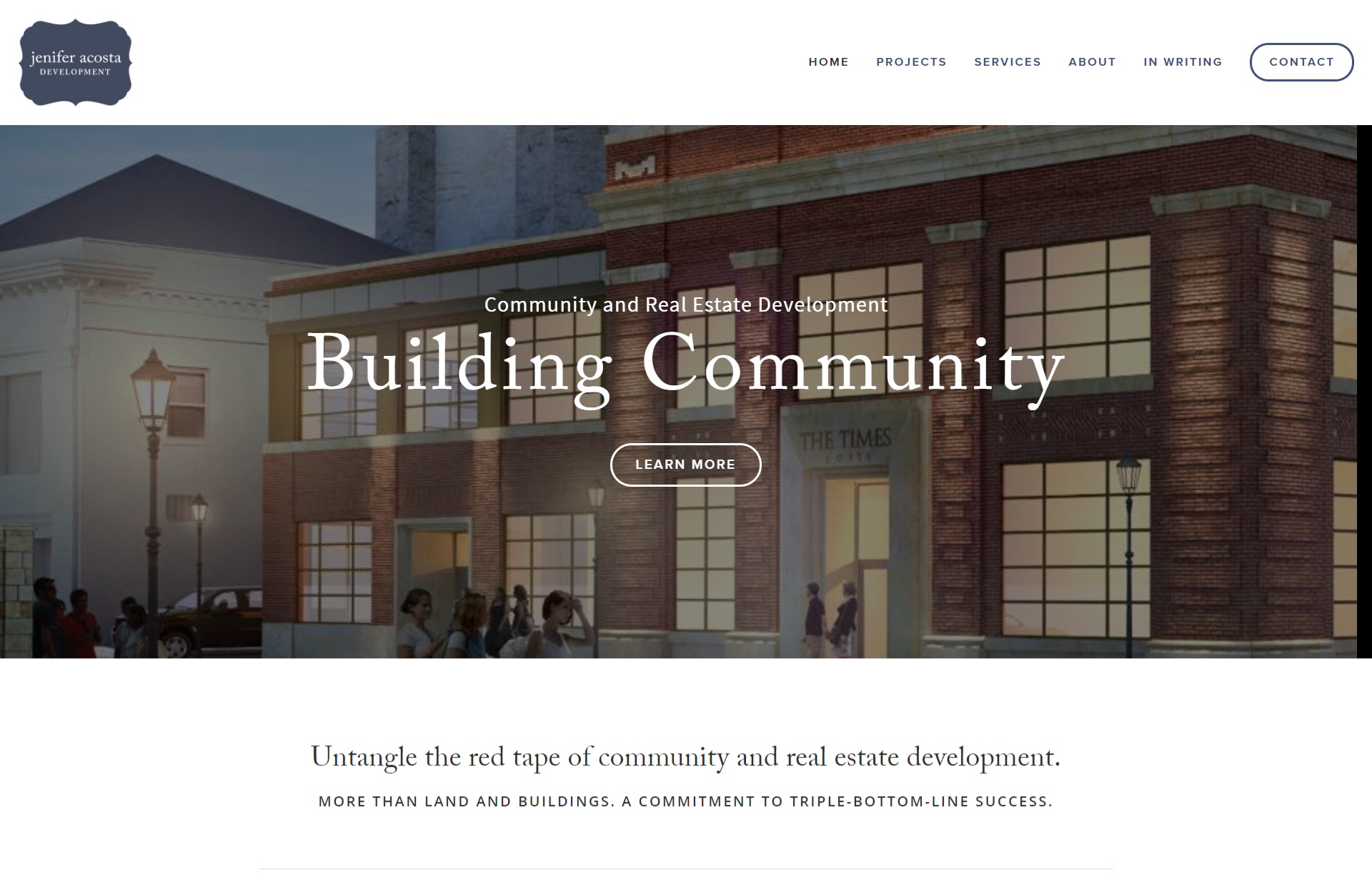 Jenifer Acosta Development
VALUE PROPOSITION - COPY WRITING - GRAPHIC DESIGN - WEBSITE
Jenifer Acosta was ready to level up her business, and needed new business positioning and a new website to support the strategy. We worked with Jenifer to fine-tune her business offers, analyze her target clients and create just the right value proposition to move them. Her new site is as beautiful as it is strategic!
Logo - Graphic Icons - Website
The founder of Square Market was still early in the business launch phase when she contacted us to assist with branding and website design. She wasn't sure what kind of artisan wares and food would land in her local coffee shop / market location, but she knew it would all be locally sourced. We designed work on a platform of Locally Crafted Goodness- leaving room to grow, but providing context for her value proposition.
Website - Copywriting - Menu Design
Molly's Place is a unique bar & grill located in an up-and-coming historic downtown district. With the area attracting more visitors from surrounding areas, it was important for Molly's owners to establish an online presence. We designed a simple site with one-page navigation, pulling it together with clean, cohesive design and on-brand menus.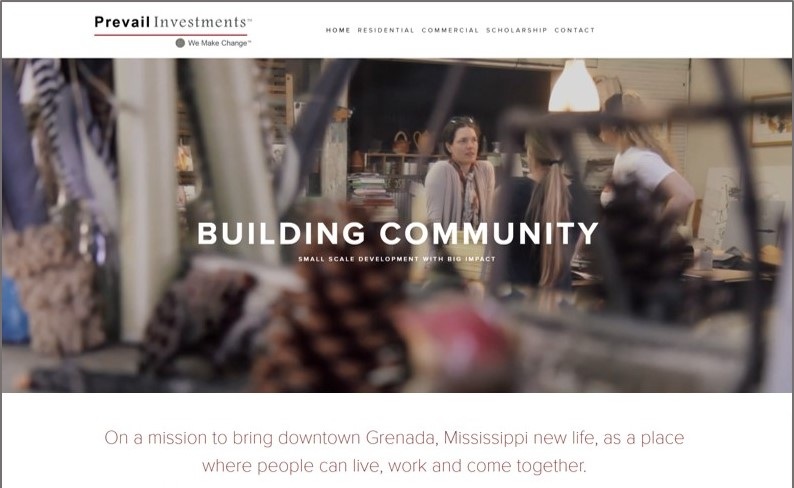 Website - Copywriting - Branding
Prevail Investments is built on a mission to bring real change to the lives of people in Grenada, Mississippi. Our mission was simple- build a website that speaks to visitors who want to be a part of it. A website that makes it easy for people to find what they're looking for- residential rentals, commercial real estate or scholarship enrichment. We wrapped this simple navigation with heart-centered copy.
First & Green Celebrations
Website - Copywriting - Branding
First & Green Celebrations is set in a charming small town, in a building that is listed on the National Historic Register. In addition to the special venue itself, it is situated centrally between two major cities. We used those facts to build a value proposition that speaks to brides, as well as event planners. The right venue. In the right place. We then worked to build compelling copy and offers around imagery designed to stop visitors in their tracks.
Website - Copywriting - Podcasts
When our sister company, Kris Marsh Consulting, needed a brand refresh, our team rose to the challenge with a clean website design, compelling copy for a strategic planning brochure and production of a new podcast series.
Social Media Ads - Website Copy - Case Studies - Window Clings - Presentations - Sell Sheets - Provider Worksheets
SmileBOND Systems was ready to launch, but needed a brand update and marketing strategy. We worked with them to assess their current brand assets, make recommendations to strengthen the brand image and create a pilot launch strategy. We then collaborated with their website team to write the website copy and create an online quiz for lead generation. We followed up with design of several key marketing pieces.
Brand Identity Standards - Media Relations - Technical Writing - Sell Sheets - Technical Data Sheets - Videos - Podcasts - Website Copy - Blogs - Marketing Communication Plan - Presentation Decks
Resinate Materials Group came to us in the early stages of launching their green chemistry technology. With our chemistry and manufacturing marketing experience, we were able to build a strong brand identity, an integrated, multimedia campaign and meaningful connections with trade media.